Shopping Centres / Cleaning Companies / Centre Management
Regular testing throughout Australia when you need it, not based on scheduled road trips. We cover 92% of the Australian population with owner operated offices and affiliated agents to be on site when you need us. Our permanent footprint across Queensland, New South Wales, Victoria, South Australia and Western Australia provides a service second to none.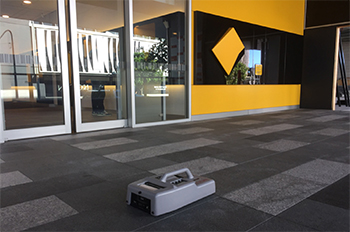 ---
We provide automated simplified reporting and scheduling options so you can focus on other areas of your business and let us manage your slip testing requirements.
Once we highlight an at risk area… We do not Test and Forget, – we work with the relevant stakeholders where required, to ensure the surface identified being at risk is returned to be within the Australian Standards for legal, insurance, and safety of the public.
It is the owners of the centres duty of reasonable care to their patrons to provide pedestrian surfaces that meet the Australian Standards.
We test 100's of centres throughout Australia; we have all the certifications, Insurances, SWMS, HSSE requirements.

Please contact us for a competitive quote and testing regime throughout Australia –
With permanent offices in
Sydney , Brisbane , Gold Coast , Melbourne , Sunshine Coast , Northern NSW
And Scheduled services to
Perth, Adelaide , Darwin , Townsville , Cairns
We have the coverage to meet all your needs for multiple sites