About Us –
Sliptest Australia has multiple owner operated offices providing slip tests to  commercial clients throughout Australia. We are CM3 certified with compliant HSSE systems across all levels of our business. 
We can inspect any floor area and test that it meets Australian Standards for safety. Our technicians are highly trained and utilise the latest technology available including wet pendulum tests to ensure our clients have peace of mind and comply with their insurer's requirements
Sliptest Australia Pty. Ltd. was born from a need to have in house NATA Accredited testing facilities available to test on site.
Since our inception in 2005 Sliptest Australia Pty. Ltd. has been working closely with the anti slip industry the tile industry and many other clients in line with testing requirements according to AS/NZS 4586 & AS/NZS 4663 we work together in all areas whilst being at arms length to allow independence and unbiased testing services for all of our clients.
With over 20 years experience in the Slip Prevention Industry we are well placed to offer our services in the floor testing field, we have the experience to identify risk areas, test those areas and if required suggest the application of remedial treatments from several independent companies in the slip prevention field to allow compliance with the relevant Australian Standards.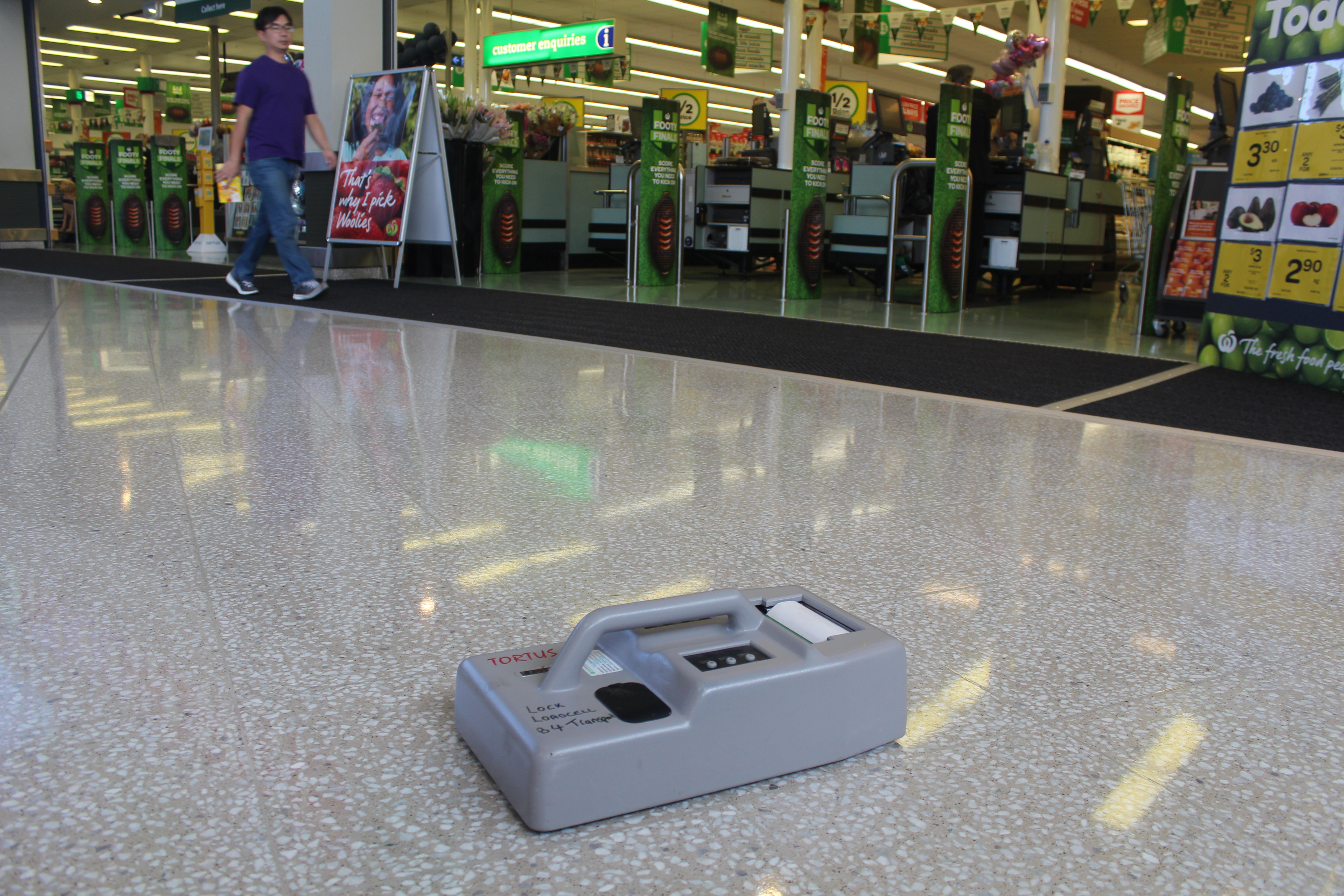 Sliptest Australia Pty. Ltd. is NATA Accredited (Accreditation no. 15374) under AS 4586 (2013) and AS 4663 (2013) for wet testing of floor areas, we have plans to incorporate a full range of testing facilities in the near future to cater for all needs in this area.
Our Head Office is located in Queensland, we are currently looking for operators under a license/franchise agreement to cater for other areas(Darwin, Northern QLD , Adelaide and Perth).
An outstanding business opportunity exists in our company for persons who feel they may be suited to this environment, we would welcome calls from interested parties in regard to this opportunity to join Sliptest Australia Pty. Ltd. on 1300 Sliptest (1300 754 783).
---
Trip Hazard Identification
We visit your premises and visually inspect all areas and report on potential trip and fall hazards which may fail to comply with either BSA or Australian Standards along with practical advice on required repairs.
---
Safety Audits for Floor Surface Areas
A full inspection of all floor areas is offered, we can report on potential slip or trip hazards, offer advice on remedial treatments available to bring surfaces into line with requirements of BCA and Australian Standards.
---
Why Choose Us?
We have over 20 years experience in the Slip Prevention Industry so you can feel confident that we know exactly what is required to ensure your floor surfaces meet public safety and insurance standards.
We are Insured, Compliant in HSSE Safety systems for governments and corporate companies
We are are national company with family values and a corporate culture
We can inspect any floor area and provide advice on remedial works should a tested or inspected floor area fail to comply with the requirements of the Australian Standards or BSA regulations.