Service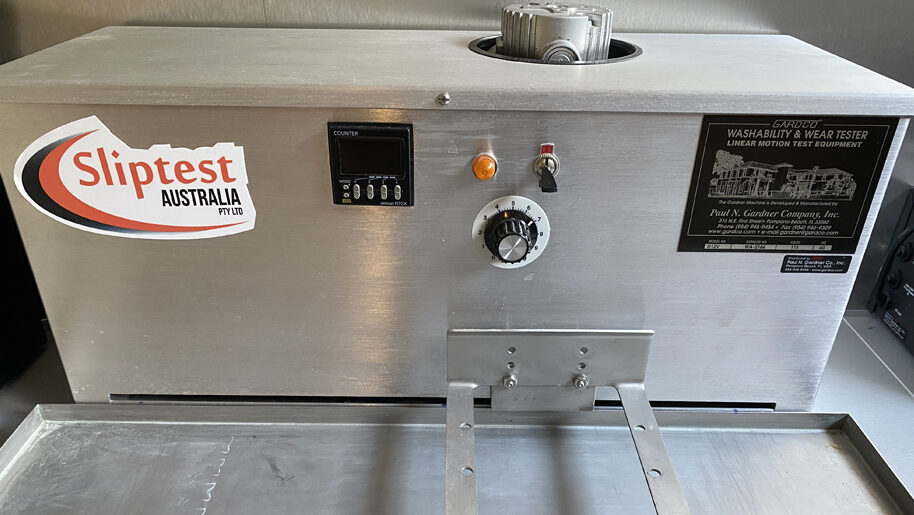 Accelerated Wear Testing to Sliptest Australia In House Method
Soon after handover from the builder to the owner we are finding that the surface wears quicker than anticipated. Due to demand from tile importers, builders and architects along with owners who want to ensure what they install lasts the distance – We now conduct accelerated wear testing – The wearing characteristics of the surface to see how it could withstand heavy traffic. Too often we have seen a tile drop from a P5 to a P2 in under 500 wear cycles. Best to find out in a test rather than after slips after an install of 2000 + SQM. Please contact our team for more information .
---
Q704 Skid Test NATA Accredited
We test bikeways , pedestrian bridges , public & private roads to Q704 – as per the requirement as set out in your Development Application – being NATA accredited it will be accepted by the local government and associated certifiers – we are available 24/7 for this type of testing for minimum disruption to traffic.
---
Sliptest Australia Pty Ltd in business since 2004
NATA Accredited – Only NATA endorsed Slip Test certificates are recognized by Certifiers as directed by National Construction Code (Advisory Note 2014-1)
Sliptest Australia are a NATA Accredited Laboratory issuing certificates recognized by all levels of governments and certifiers – Since 2004 we have provided our services throughout Australia – We are asked weekly to retest sites where the builders and product developers have engaged a Slip Test supply company that was NOT NATA accredited and their test report not recognized by the council and certifiers therefore not obtaining handover.
---
ONSITE Construction Sample Testing AS4586

We make sure every day that samples are tested, and results given the same day of testing so you can roll out what is approved by the client and certified by Sliptest Australia. Too many times samples have not been completed and we have the sad task of advising the floor does not meet the required standard – Please do not get caught out with rectification work after the fact!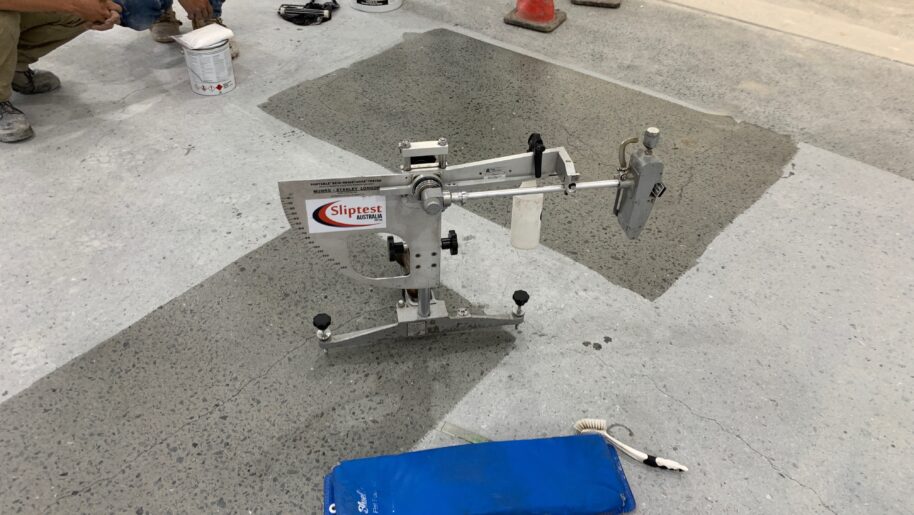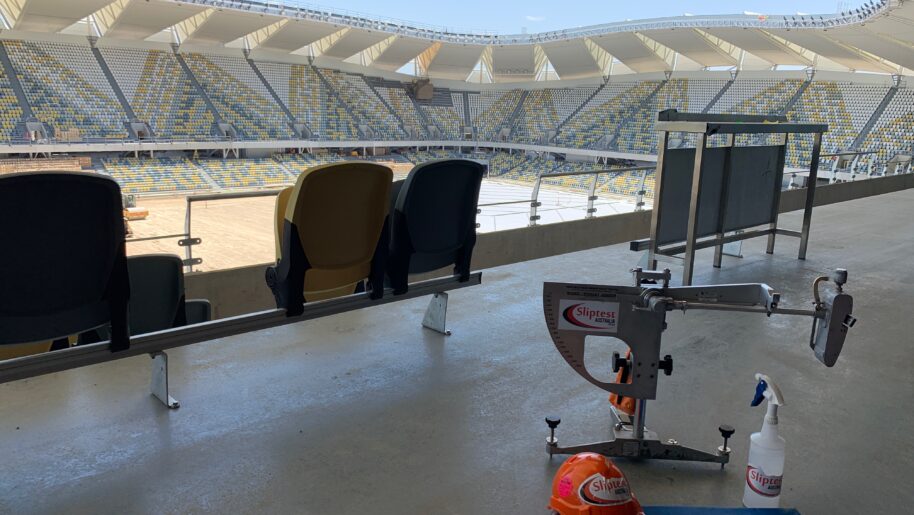 ONSITE Construction Handover Testing AS4586

Let us handle the hassle of last minute testing – We can get to your site and issue NATA endorsed certificates within 24 hours of Site Visit with Photos to ensure you can move on to more important tasks – All we need is a finishes schedule a site contact name and purchase order and we will take it from there
---
Handed Over Site Safety Program AS4663 – Commercial Properties
Let us monitor and update you how your surfaces are performing with wear and tear and of course the cleaning chemicals. We have 1000's of sites throughout Australia that we manage – we will let you know at a glance how your site is going with history and the latest issued results – If you have any issues onsite we will work with you through the rectification process, We are not a churn and burn company – we are looking for long term partnerships at the best possible rates for a level of service that is best in class.
---
---
Slip Testing Australia
Sliptest Australia provide their independent slip testing services to a number of commercial clients throughout Australia. We are accustomed to meeting the high standards of due diligence required in a commercial environment.
From our head office on the Gold Coast we can provide swift and effective service to all customers throughout Brisbane, Gold Coast, Sunshine Coast, Northern New South Wales , Melbourne and Sydney.
We can inspect any floor area and test that it meets Australian Standards for safety. Our technicians are highly trained and utilise the latest technology available including wet pendulum tests to ensure our clients have peace of mind and comply with their insurer's requirements.
We are NATA Accredited which ensures that our testing methods and reporting systems are accurate and comply to the Australian Standards.
If you have any enquiries at all please contact us on 1300 754 783.